Welcome to Ukubebe where music and movement is both fun and educational. Come and be a part of the Ukubebe family, and love to sing, move and play
Randwick: Term 1 Early Childhood music classes run Wednesday, Thursday and Friday mornings, with Ukubebe Teacher Cara Frank.
Batemans Bay: Introducing Ukubebe Musical Play Early Childhood classes to Batemans Bay: Friday mornings at the Batemans Bay Library room, with Ukubebe teacher Joanne Steel.
Fees: Casual and term fees can be found
here
Bookings are necessary for all children attending a Randwick class. Places are limited due to our COVID plan. Unannounced class drop-ins and payment at class, can no longer be accepted.
Term 1 percussion kit is a requirement for all children at a class. The kit is added to your 'cart' at the checkout when you book.
Make up classes may be possible for a missed class due to sickness, if you give us notice. A missed class without notice cannot be made up, as the place has been forfeited, when another family could have used the spot.
Ukubebe 'sing-alongs'
These are 15-minute live video feeds, on the Ukubebe facebook page. To see these videos you will need to use Facebook and go to the Ukubebe Music page. The videos can be viewed at any time.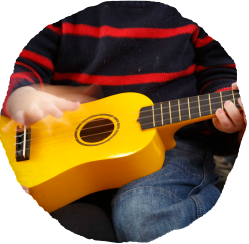 ---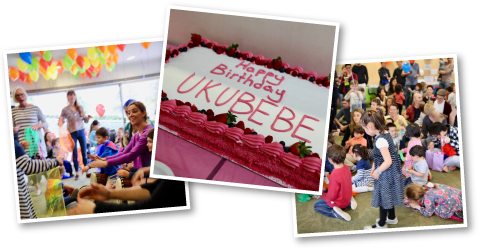 To see photos of the Ukubebe 5th birthday party, please click here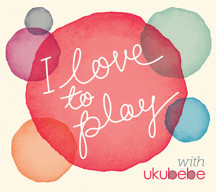 New album 'I Love to Play' is available now on iTunes, and here at the Ukubebe 'shop' page. CD's are also available at Ukubebe classes in Randwick.
---